1. Access Great Snowmobile Trails.
One of the main reasons for joining a snowmobile club is to gain access to trails. Snowmobile clubs work together to obtain land for snowmobile trails and make sure they're safe to ride. All of these trails are created through the hard work of volunteers within the snowmobile club who build bridges, put up signs, and clear trails.
2. Help Keep Trails Maintained.
If you've ever experienced snowmobile trails that weren't well-maintained, joining a snowmobile club gives you the opportunity to participate in keeping up trails. Grooming trails can be an difficult task that is undertaken by club members. When you participate in a snowmobile club, you have the opportunity to volunteer so you know your trails are always safe and ready to go.
3. Enjoy The Company.
There's little in life that's more rewarding than connecting with people who share common interests. Snowmobile clubs offer plenty of opportunities for socialization and meetups. Don't miss the opportunity to make lifelong friends and meet new riding partners!
4. Ride Safely.
Perhaps one of the most important functions of a snowmobile club is to promote safe riding. Our club offer safety courses in addition to stressing safety to members when out on the trails.
5. Promote The Sport.
There are few things more exciting than getting younger generations excited about a sport or hobby that you enjoy. This ensures the love of snowmobiling will continue to be handed down to future generations.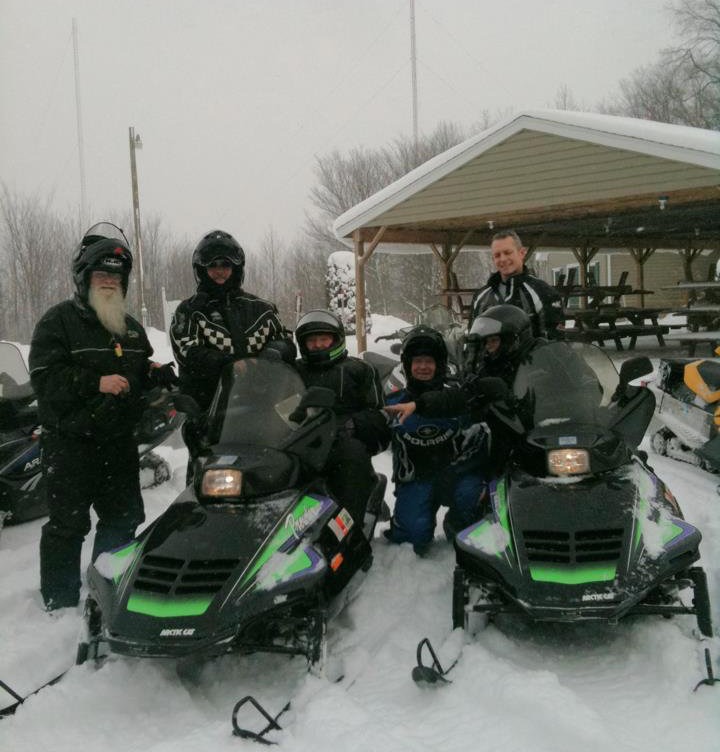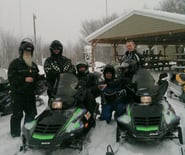 Full Member
(for entire family/household)
Annual dues of $35.00
Associates Member
(per person)
Annual dues of $15.00
Will receive newsletters

Can attend board meetings

May park snowmobile trailers on property

Can vote in board meetings

Have vested rights

Can get a key to the clubhouse (after 1 yr)

Will be counted as part of total membership(see bylaws for more details)
Will receive newsletters

Can attend membership meetings & function

May park snowmobile trailers on property

Not counted as part of total membership(see bylaws for more details)